Mughal emperor Jahangir discovered the striking beauty of the Kashmir valley in the 17th century, and said, "Gar firdaus, ruhe zamin ast, hamin asto, hamin asto, hamin asto." i.e., "if there is a paradise anywhere on the earth, it is here, it is here, it is here." Since then this Paradise on Earth located in North India has been receiving millions of tourists locally and from around the globe, annually.
The inclined meadows, craggy terrains, astounding mountains and arrogant hills offer a vantage point for adventure activities – trekking, rock climbing, camping, skiing, snow boarding and Paragliding. The gurgling streams, brooks, and rivers invite you to river rafting, water skiing, and fishing/angling. The lush valley offers a great opportunity to play golf in the summers, while the same valley during the winters turn into the ice skating grounds for the adventure seekers like me . Houseboats are the floating hotels of this awe-inspiring holiday destination. Carved from sturdy yet light oak and walnut wood, these accommodations offers a unique experience.
My Jammu and Kashmir tour happened in the year 2016, from March 10th to 25th–justifiably called the "heaven on earth". So here I am going to share my details.
I boarded the Navyug Express from New Delhi Railway Station which leaves at 11:30PM. Navyug doesn't depart on all 7 days but only on Wednesday. So in the alternative case, you can board Uttar Sampark Kranti which leaves on all the days at 09:05 PM. As soon I boarded the train ,I slept and woke up hearing the sound of some song "Mata Ka Bulawa aaya hai" realizing that i am about to reach Jammu Tawi.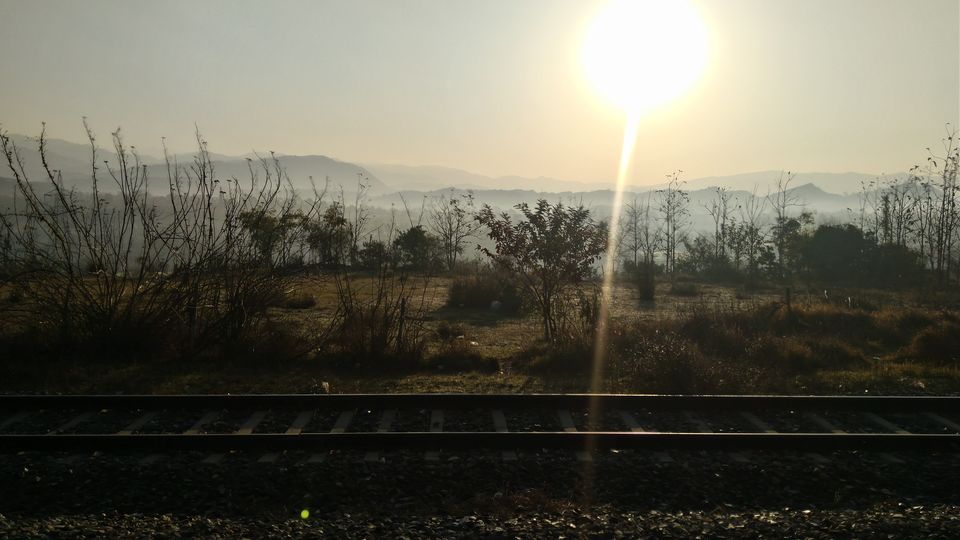 I woke up and saw bunch of kids singing bhajans referring Vaishno Devi Mata and asking for money, Their voice was none less to any singer and were very cute, I gave them some money and had breakfast which I packed for myself from Delhi. I spent some time watching out the surreal view from the train window realizing that how beautiful this journey is going to be. Soon I reached Jammu Tawi.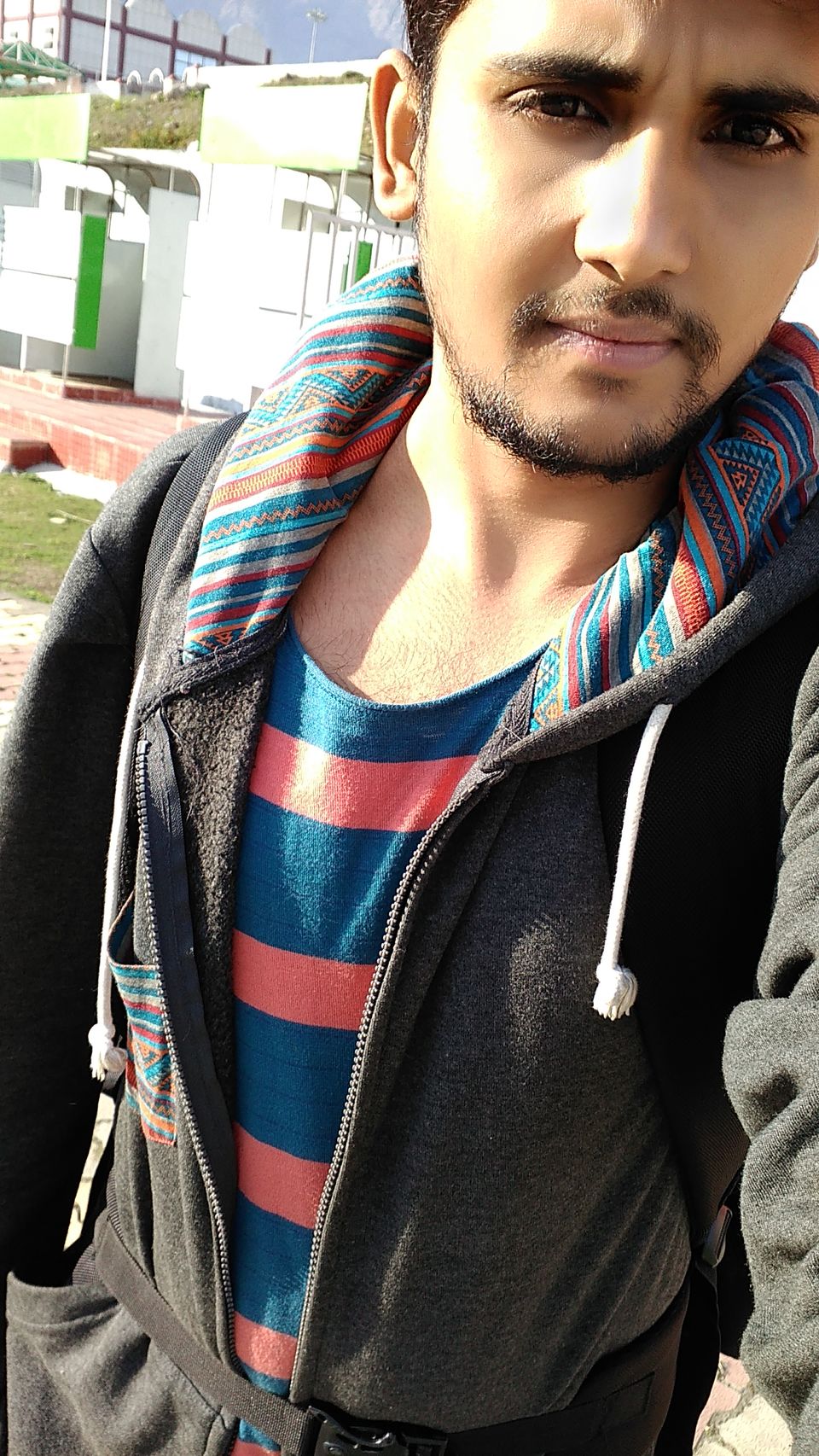 The right time for Navyug express to reach Jammu Tawi station is 04.35PM. Mine was 5 hours late and I reached hotel at around 9.30PM. It started raining heavily that evening thus barring me from even take a walk down the streets. I made contract with the hotel I was staying in at Jammu that they were going to provide me a car for the entire upcoming journey and also hotels at all the places that I was going to stay starting from Katra. This facility of contracted tour is available at almost all places in Jammu. And this is a lot beneficial as it reduces all the burdens of hotel booking and car renting at such unknown places. Do opt for this and do not try to conduct everything on your own.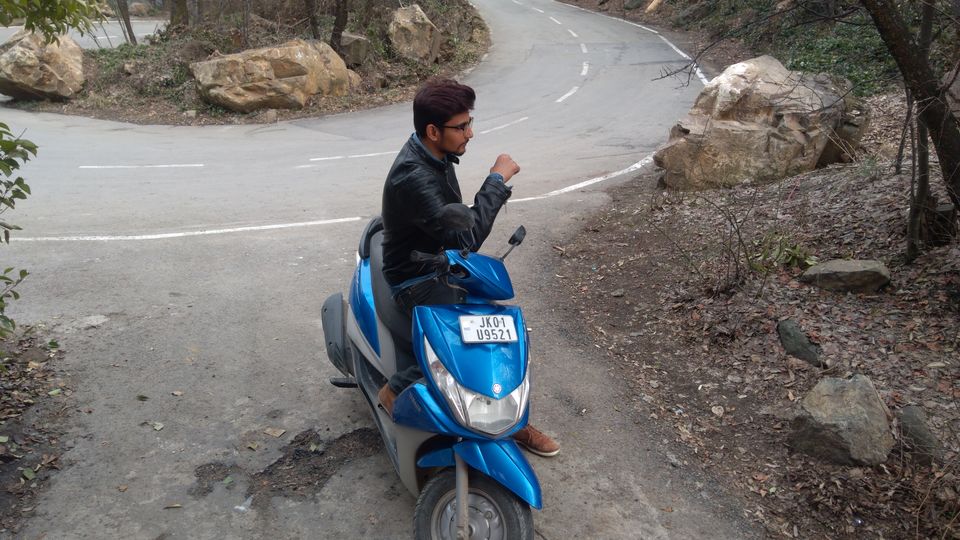 I was introduced to an enthusiastic driver holding a placard "Aditya Samadhiya"! "Mein Dilawar hoon " answered the driver who knew at once that I was his clients from Mumbai! He took me to hotel and then I was explained the agendas for the next 15 days & started our Journey with Jammu.
The morning started with Local sight seeing of Jammu which included a Kali Temple, a fish aquarium and a few other temples. Then we left for Patnitop, a beautiful hill station which falls in the Jammu Srinagar Highway. I've heard several people not visiting this beautiful hill station. It's a request that don't miss this hill station. And there are a few sight scenes as well which includes a beautiful park and a Nag temple. Don't miss the Gol Gappas from that park of Patnitop. It's chilling cold there. So don't forget to pack a lot of woollens even if you are travelling in the month of May or June. By the evening I came back to Jammu and stayed in the same hotel.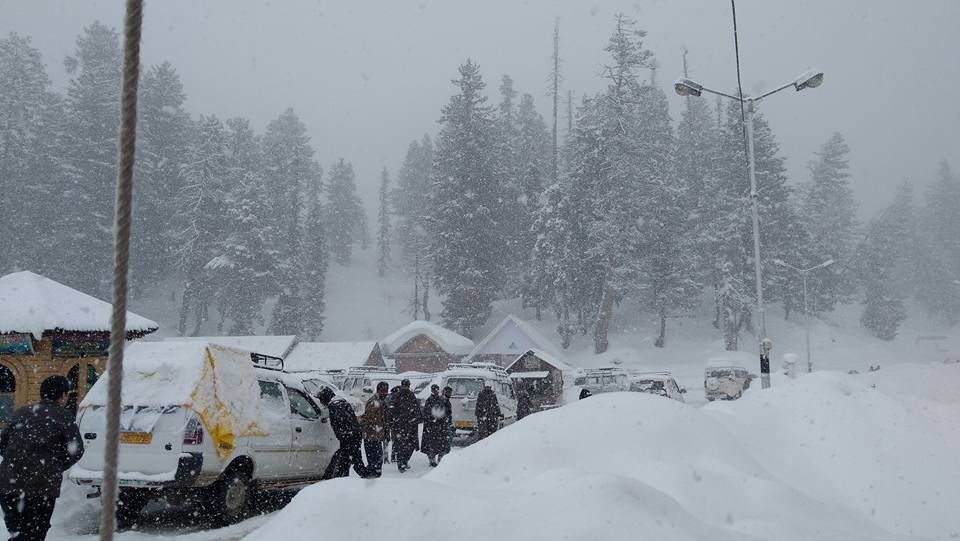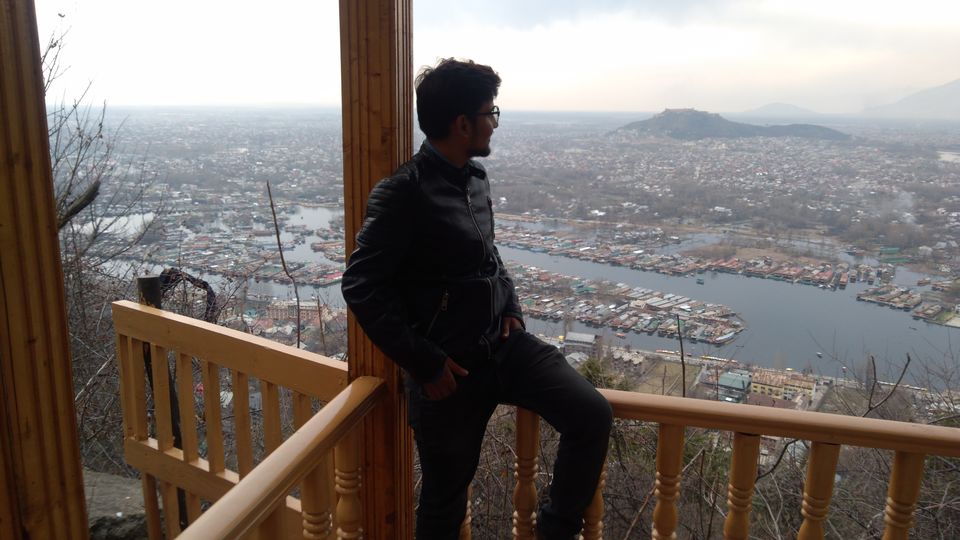 I left for Srinagar from Jammu early in the morning. It took almost 7-8 hours to reach Srinagar along the Highway. I reached at around 3.40 PM, took rest for an hour or so and then left for Dal Lake. This is useful as it saves a day. Already a lot of places are lined up to be seen from Srinagar. so I decided to save time and took a Shikara to visit the entire Dal Lake, the floating shops of shawls and woolens, of fruits and vegetables as well. The beauty of Dal Lake can't be explained in words until you visit it. (*Make sure you bargain with the price of Shikara visit for an hour at the Dal Lake)
After getting into the car & getting the download on our way around the city, I reached the Dal Lake & started with a peaceful & breezy boat ride on the Dal Lake on one of the shikaras, which was a good 1.5 hours spent in untouched green water plants growing all across the lake as I roved along, still waters of the lake surface that don't ripple for hours on end. I just sat back on our shikaras with my eyes shut & floated along feeling the breeze gently whizzing past my ears everytime a light breeze blew into my faces, and saw the sun setting for the first time in Kashmir! The water surface on the lake was dotted with green algae, fungi & wild lotuses with no signs of waves or any splashes on the water! The calm of the lake was unreal, it could make one fall asleep in the wink of an eye & never wake up for hours on end! The interesting aspect of the Dal Lake is the floating markets there!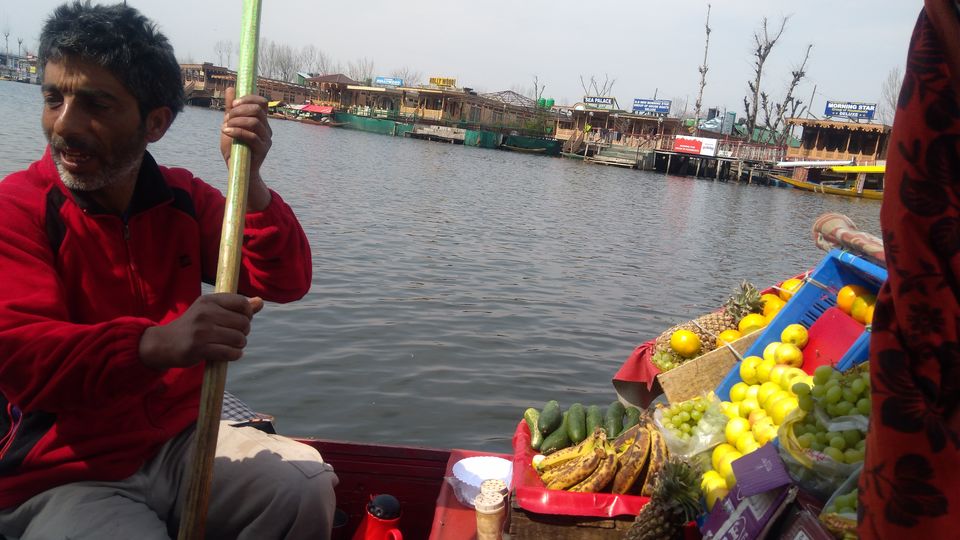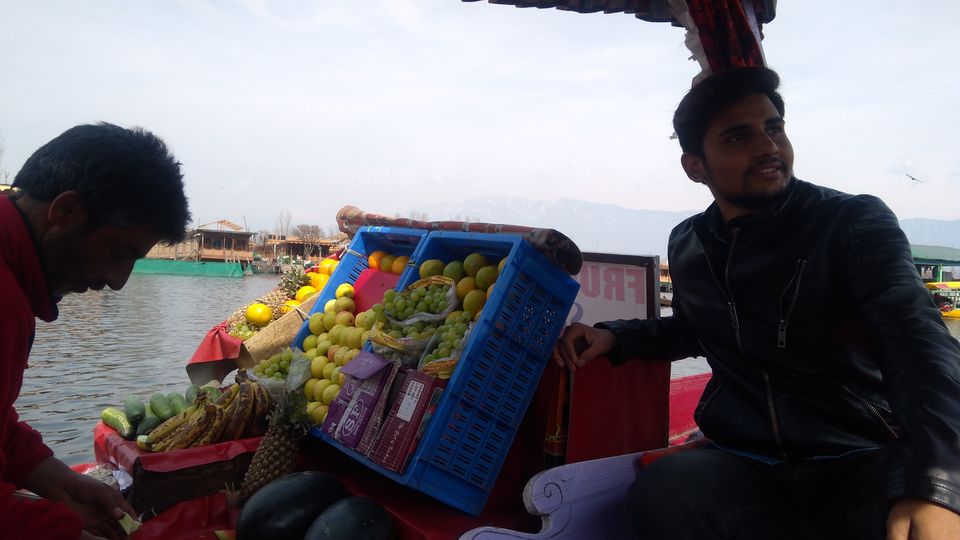 Kashmir as a city is under severe poverty & is in need of income earning opportunities, which makes the Kashmir's resort to making money at any instance! I was swamped with shikaras on the right & left selling silver jewelry & saffron, all through the lake ride. The hawkers were very street smart & extremely shrewd sales guys, who would not back down till they make a sale! The quality of artificial jewelry is commendable, considering the bracelets I purchased for my mother from the boat hawker! I soon rode past the famous Meena Bazaar on the Dal Lake which was infested with Kashmiri pashminas, shawls, woollens, accessories, jewellery, saffron etc.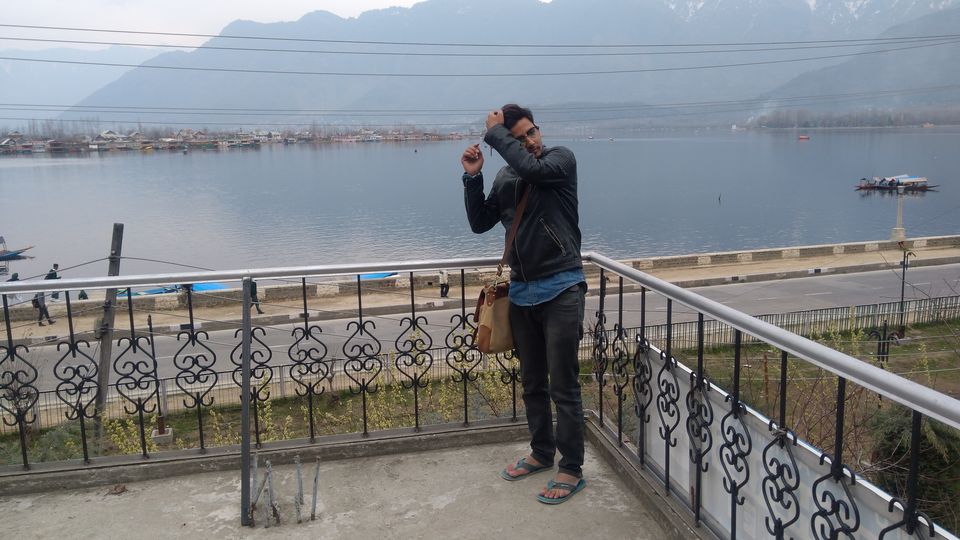 I returned to home made dinner & Kashmiri kahwa & the warm acquaintanceship of a couple from Mumbai!
The next day, as Dilawar told me was packed with adventures, probably the most adventures in the journey so far all in one day! We headed for beautiful Mughal gardens – Nishath Bagh. Legend has it, that Mughal Gardens Nishat Bagh; Abode of Pleasure on the shore of the Dal Lake was built by Jehangir for his wife Empress Noor Jehan. It is one of the most vibrant and colourful tourist attractions I've seen at the Dal Lake. The garden has vast collection of dahlias, petunias, carnations, roses, sunflowers, lilies & other exotic flowers one can imagine that exist! It had a huge influx of tourists & was packed all over the place. It seemed slogging like a favourite among tourists in Srinagar, with visitors in all age groups enjoying the blooms in various hues, lying down & relaxing on the lawns. This place is ideal for a lazy Sunday afternoon siesta, after a long week of hard work in the office! A garden like Mughal gardens would be a complete sell out in Mumbai, considering what few options of entertainment are available to people here!
I hurried back to the car for the fear of losing sight of my fellow travellers, only to mean to be the only one waiting in the Innova for them. I sighted two carts of Kulfi and sweetmeats, and before you knew it I was busy gorging on a delicious pita kulfi with my fellow travellers & enjoying watching the Dal lake sunset. We drove back asking Dilawar to drive slowly on purpose to ensure we spent time leisurely watching the sun set.
Getting back to hotel Royal Batoo was such a pleasure, that I never wanted our stay there to ever end! The hotel was a beautiful sigh to see, the lights, the decor & interiors in addition to the impeccable service of the staff! Our meal the last night we stayed was especially memorable owing to the fact that they had made this outstanding firni & main course, which has still stayed with me even now! I strongly recommend Kashmiri firni to anyone who travels to Kashmir as dessert without fail, in addition to Kahwa, as your trip is incomplete if you've not tasted this! I had a good laugh thinking of the good times I enjoyed at Dal lake on the trip until now & slept early that night as I had to leave for Pahalgam early next morning.
I left for Pahalgam bringing an end to my Srinagar visit. It took 3 hours to reach Pahalgam from Srinagar. You will find plenty of hotels in Pahalgam, so there won't be any problem in hotel booking. But if you want to remain secure, you can book rooms beforehand. After rest of a few hours, I left for local sight seeing. Well, the local seeing can't be done by any car or so. Only horses take tourists up those hills.
Around 7-8 spots are there up the mountains where the horses along with their keepers take you. Mini Switzerland as they call it-is a really beautiful spot where you will believe to have reached heaven. Another spot is a place from where you can see the entire Pahalgam city. It rained that evening and nothing other than resting at hotel was possible. In case of food, a few restaurants are there including a few Vegeterian hotels which can provide you with satisfactory food.
The next morning I left for the Pahalgam sight seeing which includes 3 valleys–Betaab Valley, Chandan wari and Aru Valley. Well here I would like to mention that if you are making the entire Kashmir tour in a Hired car right from Jammu that would again leave you back in Jammu just like I did, this car won't take you to those 3 valleys. But you can easily rent private cars to take you there. Firstly I visited Betaab Valley, Encircled by mountains featuring deodar and pine forests, Betaab Valley is a perfect gateway to enjoy the heavenly pleasure of Mother Nature. The sights of colourful beds of flowers amidst the lush walnut and willow vistas make the entire panorama quite stunning casting a spell of magic on this land of eternal beauty. Being a precious jewel of Jammu and Kashmir tourism, Betaab Valley is amongst a handful of Pahalgam tourist places to visit that should not be missed., then chandan Wari- where you can go up the snow with sticks and gum boots which you have to hire from the local shops there and Chandan Wari is the place from where the Ammarnath Yatra starts every year during a particular period, and lastly we visited the Lidder Valley where you can find many shops and carry out your shopping from there if you desire. Dats all. The evening included shopping of woollens from Pahalgam.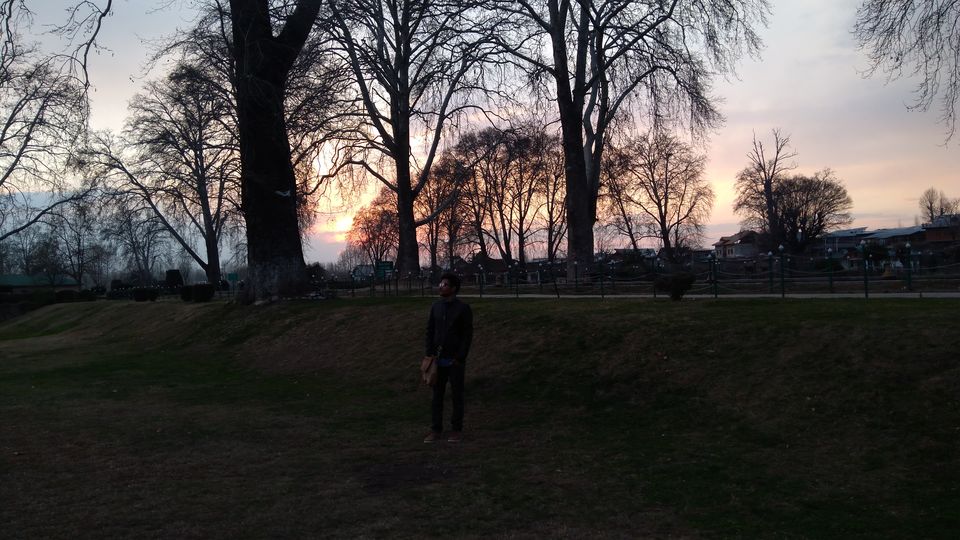 The other tourist attractions are Baisaran. Often dubbed as 'Mini Switzerland' because of its long dark meadows resembling the ones in Switzerland, Baisaran is an eye-catching meadow, located just 5 km away from Pahalgam. The dense pine forest that gives the green carpet look to the meadow provides a contrasting hue to snow-capped peaks of the surrounding mountains. A major tourist place to visit in Pahalgam, a voyage to the meadow is truly a treat for the senses. Additionally, Baisaran is also an ideal campsite for trekkers who want to move further up to Tulian Lake. Accessible through ponies from Pahalgam, this off-beaten track of Jammu and Kashmir tourism offers panoramic sights of the town and Lidder Valley.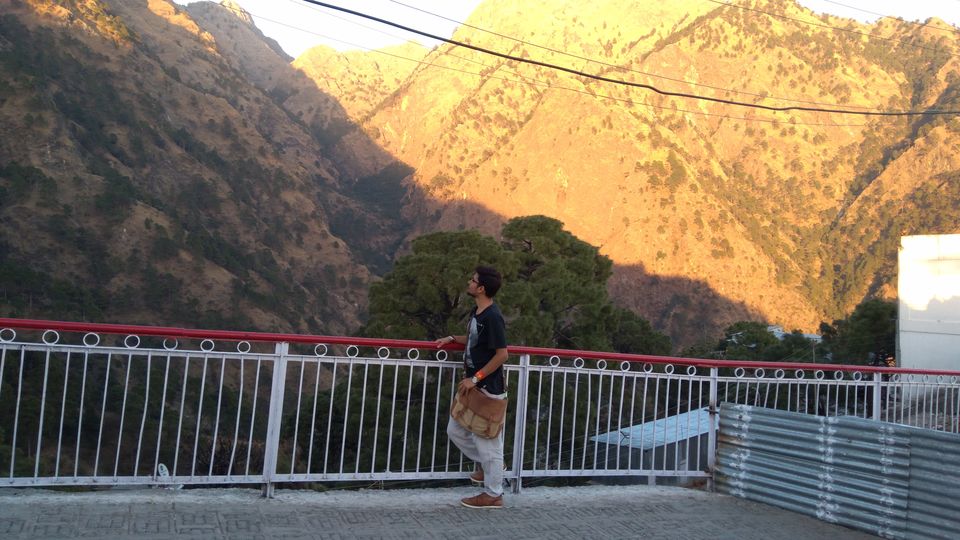 On returning to the hotel at night, I headed for dinner & was unhappy with the food that night! I slept early that night as I was tired with such hectic day.
The next day was promising a day filled with adventures & surprises & somewhere I knew it was going to be a day I'll never forget! The buffet spread that morning was laid according to the food I like! Exactly what I wanted – oven toasted freshly buttered bread, pasta & tomato soup! This was a strong indication that hotel cares about the preferences of its guests & will go to any lengths to appease us! After a hearty breakfast I began my journey for the day in Pahalgam, I set out for Aru Valley & Zero point Today. Some facts on Aru Valley will be noteworthy for readers that look for demographic information in travelogues. Aru valley is a tourist spot in the Anantnag District of Jammu & Kashmir, India & is located around 12 kms from Pahalgam, 11 km upstream from the Lidder River.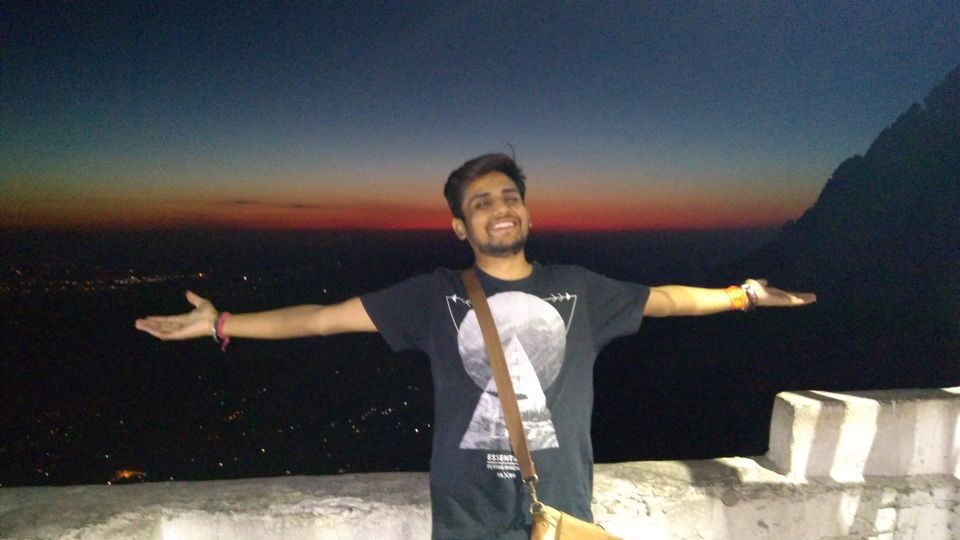 It's a pristine scenic village situated in the region of Trans-Himalaya. It's famous for its scenic meadows, lakes and mountains & is a base camp for trekking to the Kolhoi Glacier & Tarsar River. The village lies on the left bank of the Aru River, which is a tributary of the Lidder River & is a base for the treks to Lidderwat, the Vishansar – Kishansar lakes and Kangan. The Kolahoi is the largest glacier in the Kashmir Valley, and is located near Mt. Kolahoi (5425m), the highest peak in the Valley. A number of hotels, restaurants and huts are available for boarding and lodging. There are about 20 alpine lakes, peaks and meadows around the Aru Valley & In the winters, with heavy snowfall, skiing and heliskiing are practiced. Other popular tourist activities include fishing of trout in the Lidder River, trekking, hiking, horse riding, sightseeing and photography.
Once the tour of Pahalgam was done that night, I retired for the night after a hearty meal & along conversation with fellow traveller. I were ready to depart for Gulmarg the next day & I was set for a new adventure to start! Better known as the meadow of flowers, Gulmarg is a town, a hill station & a popular skiing destination and a notified area committee in the Baramula district of the Indian state of Jammu and Kashmir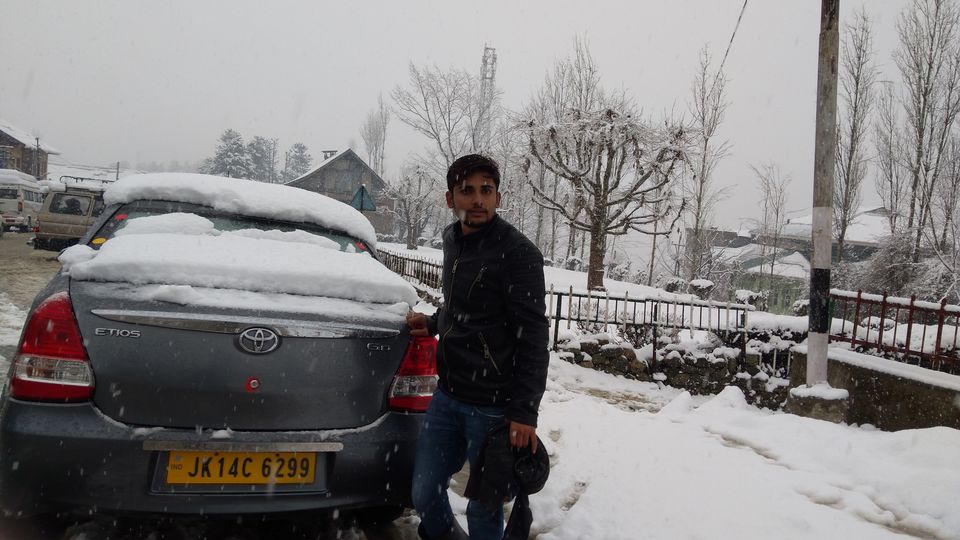 Gulmarg isn't at a long distance from Pahalgam. So you can leave a bit late after your breakfast. In the cases of both Soanmarg and Gulmarg Roadside dhabas are available for breakfast in case you leave too early in the morning. The day I left for Gulmarg was a rainy day and it was way too cold. The road to Gulmarg is something I will cherish for the rest of my life. It's full of tall trees all around. After reaching Gulmarg I rushed into a roadside dhaba- you will find several there and got our hands and legs warmed as they had become numb from the extreme cold. I had Maggi there to relieve myself. There are several shawl shops, woollen shops etc all around. You will enjoy that small market. In Gulmarg, horses are available as they take you somewhere up the hills for seeing the entire beautiful place. A temple is also there for which one has to climb around 200 stairs. The clouds in Gulmarg are always just above your head.It's really fun as you can touch the clouds.
Gulmarg lies in a cup shaped valley in the Pir Panjal Range of the Himalayas, at an altitude of 2,650 m (8,694 ft), 56 km from Srinagar. The natural meadows of Gulmarg, which are covered with snow in winter, allow the growth of wild flowers such as daisies, forget-me-nots and butter cups during spring and summer. The meadows are interspersed by enclosed parks and small lakes, and surrounded by forests of green pine and fir. Skiing and other winter sports in Gulmarg are carried out on the slopes of Apharwat peak at a height of 4,267 m (13,999 ft). Many points on Apharwat peak and Khilanmarg offer a panoramic view of Nanga Parbat and harmukh mountains.
Dilawar, the driver for the trip advised me to stay indoors taking into account the climate in Gulmarg, which was -5 degrees. I checked into the hotel & realized how biting the cold was when I entered my rooms! One peculiar thing about the hotel I was staying in at Gulmarg was, it had no guests staying there except for just 1 couple from Chattisgarh & the hotel rooms had no tube lights, only low watt bulbs, which spooked the daylights out of me ! I had no room heater, bed heater, warm water nor did I had decent lights in my room, but the service was Excellent. The hotel staff quickly made the arrangements for me to ensure I am comfortable. But Gulmarg way the only place in the entire Kashmir trip that gave me a sad & spooky feeling, I still couldn't put a finger on it & say why! I walked around the hotel & chatted with the hotel waiters & more so with 2 young boys in their 20's. I was shocked to learn they only earn Rs.50 per day & are running their homes on the money! They are also victims of the militancy in Kashmir & are exceedingly unhappy with their lives. The mentor & adviser in me always shows up during times like this & I started giving them suggestions on moving to other state or leaving Kashmir forever, to which their reasons for not being able to do so was unbearably sad!
I slept late that night & spoke to my brother that night about the episode & we reached the conclusion that travel evolves us as human beings & is one of the greatest teachers! I prayed a silent prayer for Kashmir & for the independence of the people of Kashmir! The next day was one of the best days in Kashmir, we went Gondola riding!
Built by the French company Pomagalski, the Gulmarg Gondola is one of the highest in the world reaching 3,979 metres. The two-stage rope way ferries about 600 people per hour to and from Gulmarg to a shoulder of nearby Mt. Apharwat Summit (4,200 m (13,780 ft)). The first stage transfers from Gulmarg at 2,600 m (8,530 ft) to Kongdoori at 3,080 m. The second stage which has 36 cabins and 18 towers, takes passengers to a height of 3,950 m (12,959 ft) on the Apharwat Peak (4,200 m (13,780 ft)). A chair lift system connects Kongdoori with Mary's shoulder for taking skiers to higher altitude. The high inflow of tourists has had an effect on the fragile eco-system of Gulmarg and activists have demanded tightened regulation to save the environment of the area from over tourism.
I was taken to a Gondola resort with a long wait for about 2 hours too get out turn to ride. The gondolas were being zipped around on cables with tourists jumping in every 2 minutes, for fear of losing their seat. The guides were also rushing in with them, almost trying to reassure them that they will not be left behind as they have to collect their fee after the ride is done! Once in our gondola began moving smoothly on the steel cable suspended thousands of feet above ground level on, up there! I had mixed feelings, I was unable to fathom I was that high in an instant, it felt unreal! The cable hung on stubbornly to its iron support on air & it kept me safe up there, as I looked down in amazement at the wonder at the vast expanse of greenery of Gumlarg! No matter how many words I pen down on the experience, it is inexplicable – it can only be experienced! The rest of the time spent at the gondola area was relaxed, as I walked around the vast golf course land of the Gulmarg. Situated at an altitude of 2,650 m, it is the highest green golf course in the world. The historic Gulmarg Golf Club was started in 1911 by the British who used the place as a holiday resort. And if that's not enough, many Bollywood films like Bobby, Jab Tak Hain Jaan, Yeh Jawaani Hain Deewani, Highway, Phantom & Haider have been shot here.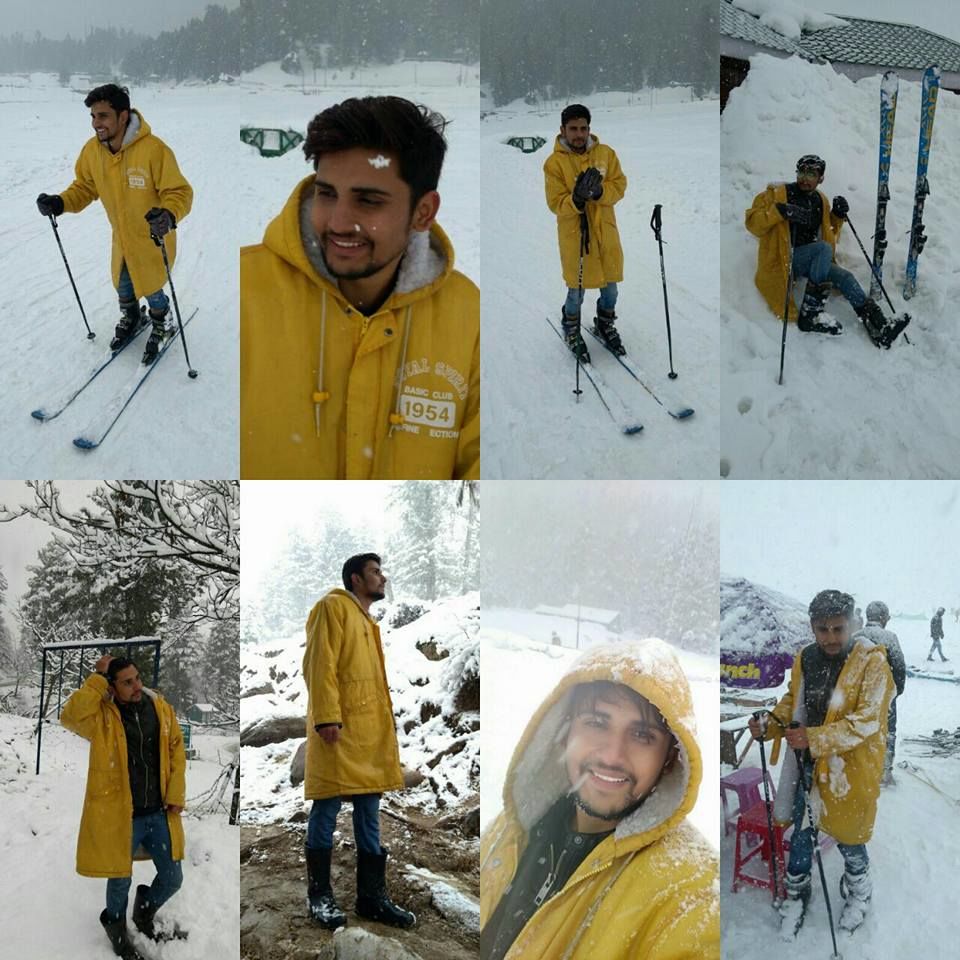 Having enjoyed my Gondola ride & paid the guide an unjustifiable fee I also tried skiing for an hour which was altogether a different experience which i have already shared with you guys in my previous blogs. I then headed back to my hotel to retire for the day! There was this one part of the day that was the worst in Gulmarg & it was mealtimes. The meal served there was of such bad quality, I used to get horrified at the thought of eating there! The food was cold, tasteless & badly cooked, but I never wanted to create a noise about it with the hotel staff considering their situations at that time! I overlooked the food & kept silent, knowing well their difficulties were much bigger than mine & this feedback could get them into trouble.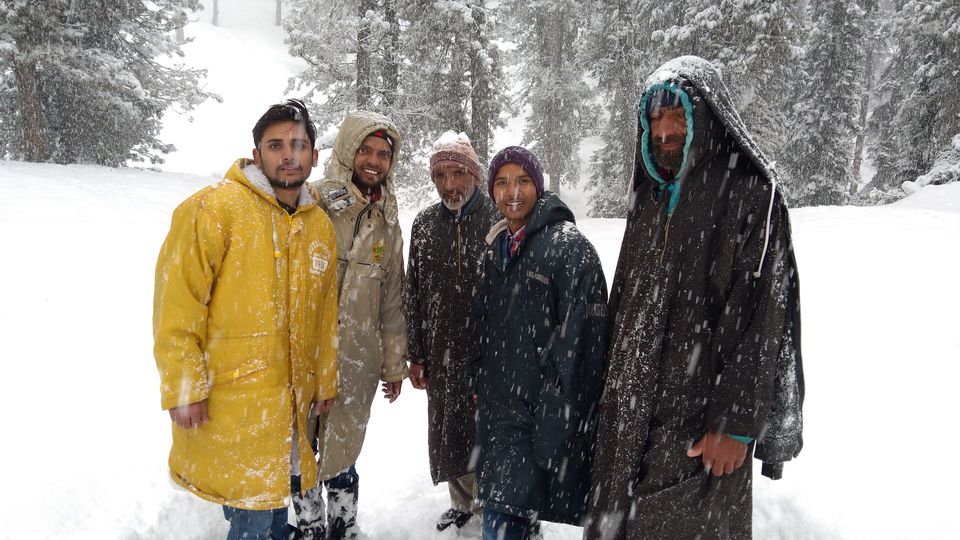 I was sad to be leaving Gulmarg the next day, not for one but for many reasons! Dilwar drove up with his effervescent smile & easy demeanour to pick me & drive up to next destination. After tipping them a huge amount, I proceeded for Srinagar again.
This time around Srinagar was outstanding, as I checked into Hotel Royal Batoo. This is one of the star properties of Kashmir & has the best facilities & services Srinagar has to offer. I was impressed with the well dressed & groomed hotel staff, attentive waiters & the decor of the hotel lobby. The one thing that struck my hard when I entered Royal Batoo was the sofas on the lobby, there were pure silk & the cushion covers were silver & gold colored with beads & studs on them! This may look to be insignificant, but to a traveller who's just entering a good property after staying in shoddy hotels like the one I did in Gulmarg, anything after that would seem paradise! Checking into Royal Batoo was the best thing that could have happened to me ever since I left Mumbai!
The hotel was so luxurious & comfortable with all the facilities one could ask for in star property! I had a sumptuous buffet at the dining area packed with Kashmir delicacies & sweetmeats, after which I headed stayed up all night chatting about my experiences until that day on the vacation! The hotel staff was very amused listening to me & so was the GM. They were amazed at our incessant chattering till late night as it was my last night in Kahmir and next morning I was leaving for katra in jammu again . After that i came back to my room and had a good sleep after such a relaxing day.
I started for Katra where the Vaishno Devi Temple lies as early as 2.30 AM for 2 reasons.
In Kashmir,one way vehicular traffic is allowed in alternative days. I fell on the opposite day and somehow had to cross the Jawahar tunnel before 5.00 AM after which traffic police is deployed there.
I had to reach Katra fast as I was supposed to start trekking for Vaishno Devi that evening.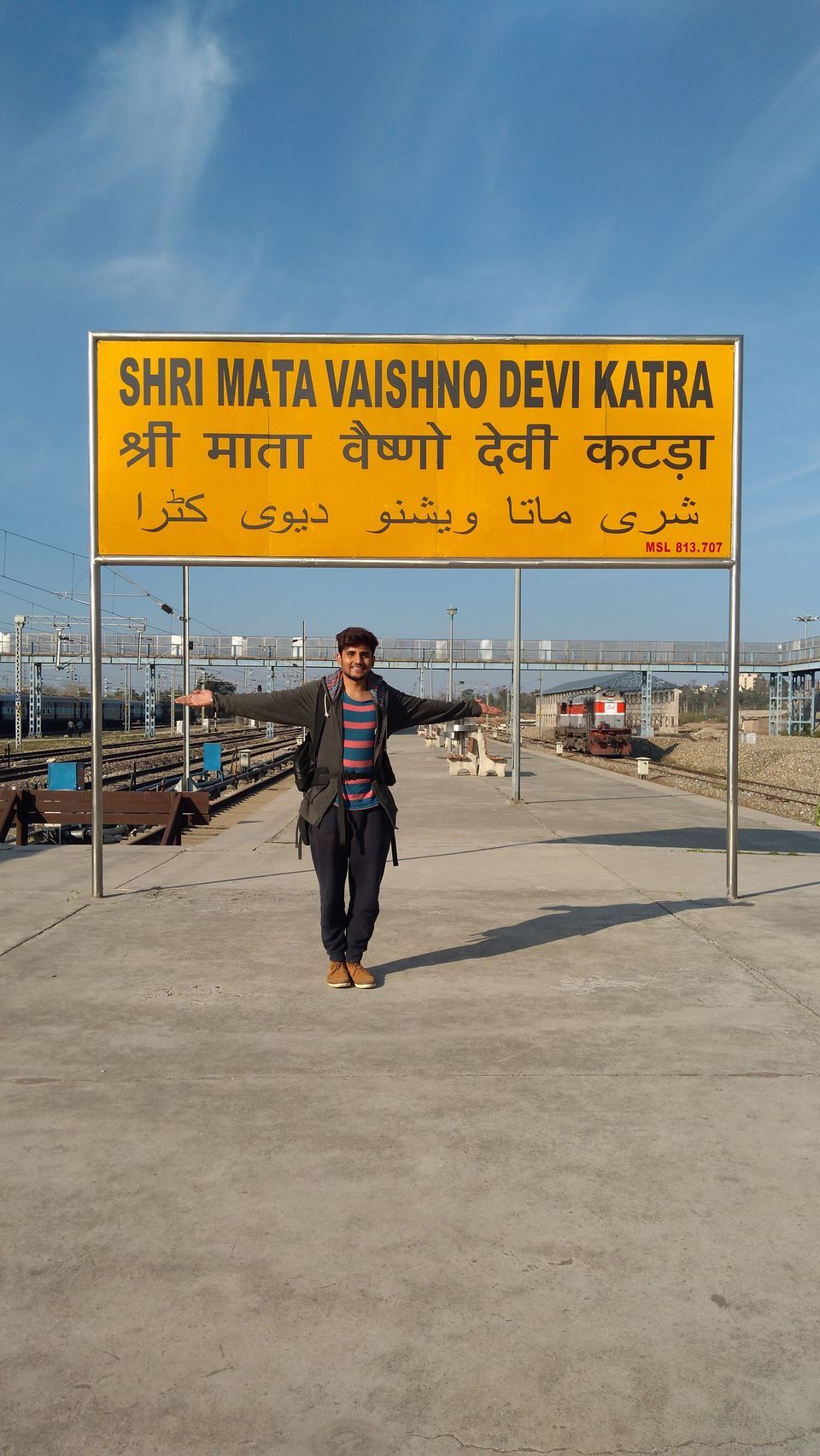 I reached Katra at around 11.30AM in the morning and the car from Jammu finally left me there after the entire tour was done except the Vaishno Devi. Before you leave for Vaishno Devi you will have to get your Id Cards done from Parchi Office. It's compulsory for all. I started walking at around 8:00PM at night after getting my Id cards done. You can also take Horses, Palkis, Dulis to reach the Vaishno Devi temple which is a distance of 14kms long up the hills.
From Ardh Quary or half the total road distance,i.e. 7kms you can opt for battery driven autos which are available only during the day time.Also from here you can take horses.I reached Vaishno Devi Temple at around 1:15AM after 5 hour walk. After having the Darshan of Vaishno Devi, I started walking down at around 3:00 AM and reached Katra at around 7:00 AM in the morning. Rested for the rest of the day. In Katra, only veg food is available–be it South Indian food or plain rice with daal and veggies, you will find plenty of hotels for it.
I carried out shopping of prasad of Vaishno Mata from Katra.. Several shops are there from where you can buy other accessories like bracelets, finger rings , pendants etc with Vaishno Mata's name on it.
I boarded the SHAKTI EXPRESS from Sri Mata Vaishno Devi Katra(SVDK) station to New Delhi(NDLS).. Several other trains are available from Katra to New Delhi. Also you can come to Jammu from Katra(50kms) and board your train from there.
This brings an end to the Kashmir trip.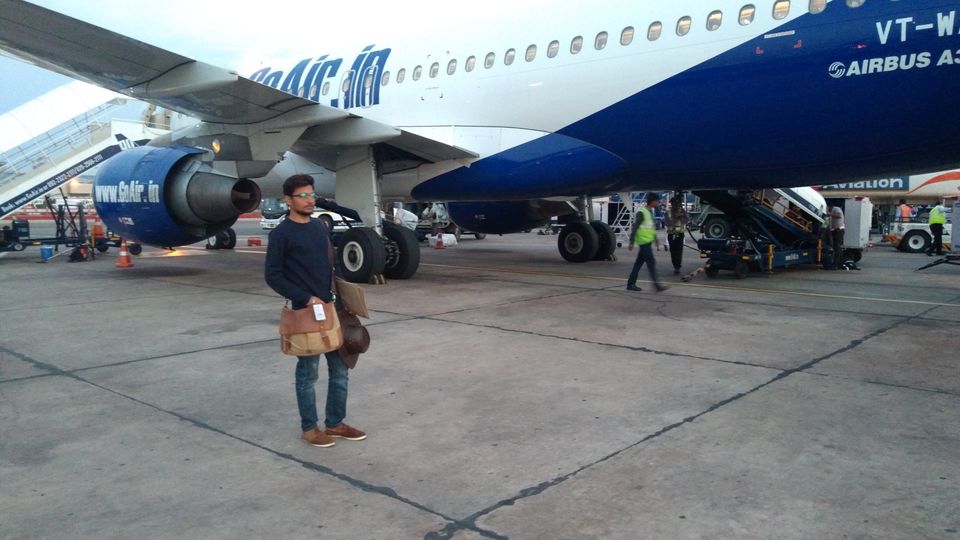 I would like to say Am not ending this blog on a sentimental note & distributing philosophical information on life, but on a more practical note stating that travel is anon negotiable aspect of one's life; we must take that annual vacation every year to our favourite place. We must invest in "me time" away from our frustrations & chaos of daily lives, it's crucial to travel alone when we need time to sort things out & need time away from the predictable. The things a holiday does to your mind & overall well being is incomparable to any spa treatment of visits to the salon. On returning from this holiday I can safely say I feel better, more positive & clearer in my head about things and ready to take that one crucial decision I've been keeping on the back burner for ages now.
So go ahead, take that vacation, go solo, and make an impromptu decision to travel today! It can change your life! Experience it to understand it. Happy travels!
Thank You